Lisiecki Plays Chopin
Casual Fridays with the NAC Orchestra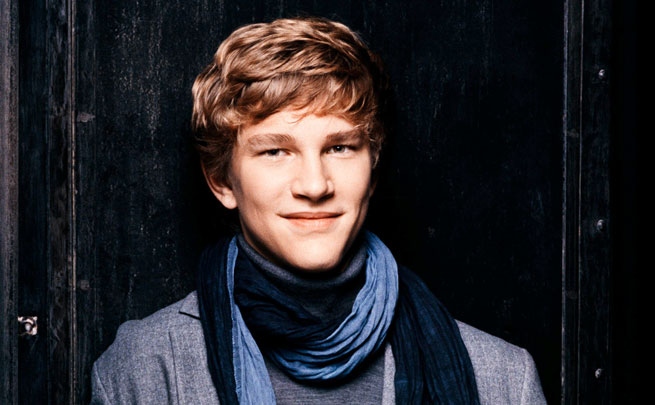 Jan Lisiecki
Mathias Bothor
Chopin Piano Concerto No. 1
Mozart Symphony No. 40
Experience the musical maturity of beloved soloist Jan Lisiecki in his first Chopin performance with the NAC Orchestra, and the brilliance of Mozart in the hands of Alexander Shelley.
PLEASE NOTE: This concert will be performed on a Thursday.
Music. Food. Wine. Friends.
A Perfect Way to Enjoy it All.
Unwind at the end of your week with our wildly popular casual Fridays!
5PM Pre-concert reception in Southam Hall Lobby, OPEN TO ALL whether or not you attend the concert. Enjoy cocktails and tapas, available for purchase, and live jazz. All tapas are prepared by the NAC culinary team drawing inspiration from individual Casual Fridays concerts for an original and authentic flair. You can purchase tapas tickets onsite the night of the concert at a price of $8 per tapa. Tickets are valid for any Casual Friday performance during the 2016/17 season.
7PM 90-minute NAC Orchestra concert without intermission. Each invited, guest concert host connects with musicians to provide a deeper understanding of the music and lets you experience the orchestra in a directly personal way.
8:30PM Post-concert reception in the Main Lobby. Mix and mingle with fellow music lovers and NAC Orchestra musicians.
Tonight's menu features:
DF = Dairy Free // GF = Gluten Free // V = Vegetarian
1. Alberta Hip of beef - horseradish potato puree - mustard jus - GF
2. Kielbasa corn dog - smoked tomato catsup - DF
3. Smoked salmon - sesame bagel - jalapeno crème cheese - fried capers
4. Le Coprin mushroom Pierogis - crispy shallots - chive crème fraiche - V
5. NAC cheese bites - gluten free macaroni - St-Albert's cheese chickpea flour crusted - GF, V
6. Fogo Island Cod cake - sauerkraut - green onion tartare sauce
________________

The Signature Series version of this performance will take place on April 13, 2017 and will begin at 8 p.m.