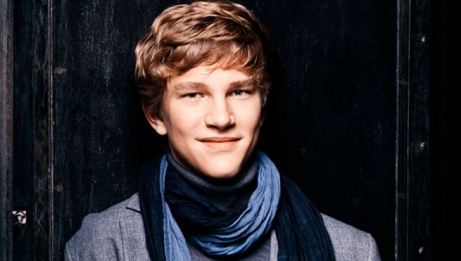 Music
Classical music
Culinary events
Experience the musical maturity of beloved soloist Jan Lisiecki in his first Chopin performance with the NAC Orchestra, and the brilliance of Mozart in the hands of Alexander Shelley.
PLEASE NOTE: This concert will be performed on a Thursday.
Music. Wine. Friends.
A Perfect Way to Enjoy it All.
The building is really coming along!
Unfortunately due to construction limitations, we will not be able to sell tapas for this Casual Fridays. We apologize for this inconvenience but promise that the construction pains we feel now will be well worth it when we welcome you back into the newly expanded NAC.
5PM Pre-concert reception in Southam Hall Lobby, OPEN TO ALL whether or not you attend the concert. Enjoy cocktails, available for purchase, and live jazz.
7PM 90-minute NAC Orchestra concert without intermission. Each invited, guest concert host connects with musicians to provide a deeper understanding of the music and lets you experience the orchestra in a directly personal way.
8:30PM Post-concert reception in the Main Lobby. Mix and mingle with fellow music lovers and NAC Orchestra musicians.
________________

The Signature Series version of this performance will take place on April 12, 2017 and will begin at 8 p.m.