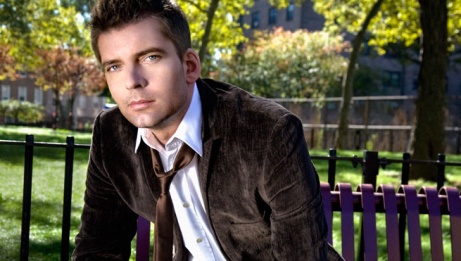 Music
Classical music
Culinary events
The heart of this delightful concert is Stravinsky's Italian-influenced music for the ballet Pulcinella — revealing the composer at his most charming.
Music. Food. Wine. Friends.
A Perfect Way to Enjoy it All.
Unwind at the end of your week with our wildly popular Casual Fridays!
5 PM Pre-concert reception in the Southam Hall Lobby, OPEN TO ALL whether or not you attend the concert. Enjoy cocktails and tapas, available for purchase, and live jazz. All tapas are prepared by the NAC culinary team drawing inspiration from individual Casual Fridays concerts for an original and authentic flair. You can purchase tapas tickets onsite the night of the concert at a price of $8 per tapa. Tickets are valid for any Casual Fridays performance during the 2016/17 season.
7 PM 90-minute NAC Orchestra concert without intermission. Each invited, guest concert host connects with musicians to provide a deeper understanding of the music and lets you experience the orchestra in a directly personal way.
8:30 PM Post-concert party in the Main Foyer, OPEN TO ALL whether or not you attended the concert. Mix and mingle with fellow music lovers and NAC Orchestra musicians, along with Mercury Lounge's DJ Trevor Walker!
Tonight's menu features:
DF = Dairy Free // GF = Gluten Free // V = Vegetarian
1. Italian spiced lamb meatballs - crispy parmesan - rosemary tomato sauce - GF
2. Prosciutto - black olive tapenade - melon pearls - flatbread
3. Arancini di Riso – risotto rice balls - roasted garlic & truffle aioli sundried tomato pesto - V
4. Salt cod antipasto - tomato confit - marinated artichoke hearts - green olives - roasted red pepper - GF, DF
5. Pizza Margherita - tomato sauce - buffalo mozzarella - fresh basil - V
6. Roasted eggplant roll - ricotta & flat leaf parsley - tomato bruschetta - V, GF

Tonight's wine features:
Columbia Cabernet Sauvignon
Columbia Chardonnay
_______________

The Bravo Series version of this performance will take place on December 15, 2016 and will begin at 8 p.m.