DORSALE Danse
douce tourmente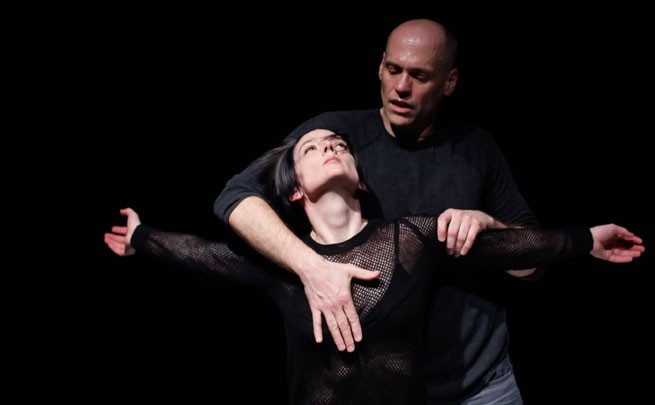 douce tourmente
Photo: Lisa Hebert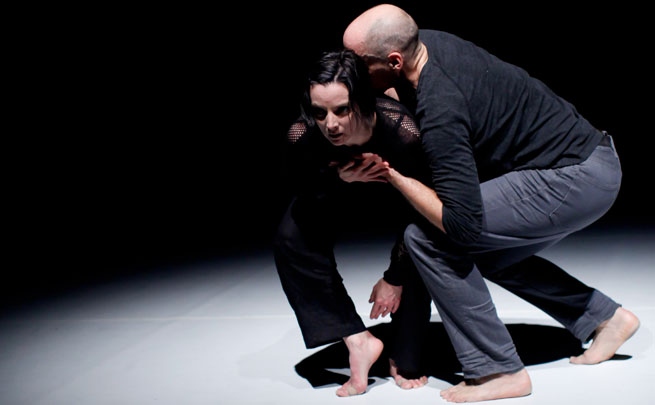 douce tourmente
Photo: Lisa Hebert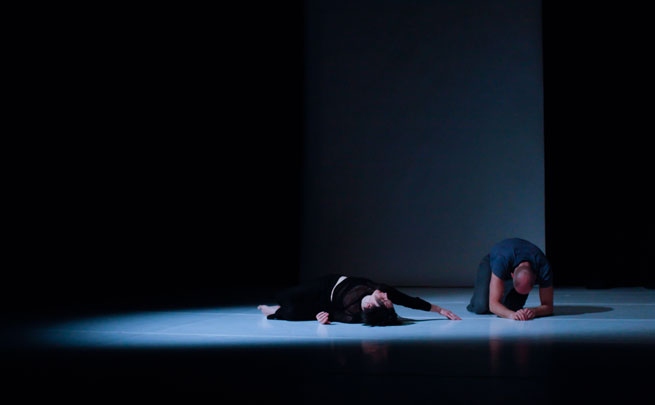 douce tourmente
Photo: Lisa Hebert
Performance is approximately 55 minutes with no intermission.
Tracing the hypersensitive actions and exposed vulnerabilities of intimate human relationships, choreographer Sylvie Desrosiers' douce tourmente reflects on the authentic moments and physical manifestations of a relationship's evolution. Within an immersive environment of sound and video created by Jeremy Mimnagh, interpreters Heidi Strauss and Marc Boivin create a powerful private world. Dramatic purpose is revealed, relations are built, and through a fragmented exploration of spatial expansion and fragmentation that is reflective and provocative, the couples altering strength renders a moving fragility.
Sylvie Desrosiers is a founding member of Ottawa Dance Directive (ODD) / Centre de danse contemporaine and was the 2011 winner of the Prix pour la création artistique du Conseil des arts et des lettres du Québec pour la région de l'Outaouais. She created DORSALE danse as a place to promote innovative dance research, creation, production, presentation and educational initiatives.
"With douce tourmente, Sylvie Desrosiers, offers a work of exceptional sensitivity and great choreographic proficiency. She is masterfully served by a Heidi Strauss at the peak of her artistry and a Marc Boivin, whose age only heightens his sensibility"

Jacques Falquet, Liaison
"Strauss is quite simply a treasure – smart, original and increasingly literate in the nuances of theatrical magicianship."

Kathleen Smith, The Dance Current
"(Boivin's) dance was clean, pure, beautiful, precise, sensual but also raw, nicely excessive and particularly theatrical."

Le Devoir
Sylvie Desrosiers

Choreographer

Marc Boivin

Performer

Heidi Strauss

Performer

Jeremy Mimnagh

Projection and sound designer

Paul Auclair

Lighting designer
Learn More: