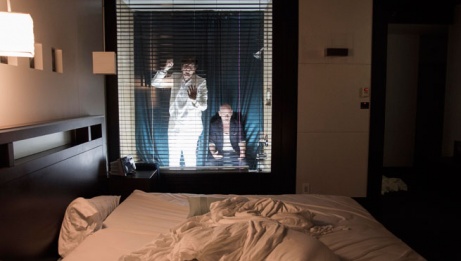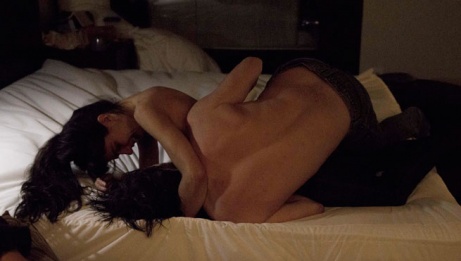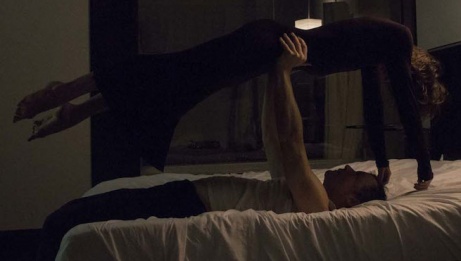 "In a bedroom setting where spectators are close enough to reach out and touch the performers, it could be possible to achieve a level of intimacy that's virtually unattainable in a traditional theatre."" Victor Swoboda, The Gazette
One of the most unique and exclusive experiences of the 2016 Canada Dance Festival is rendez-vous à l'hôtel, a site-specific work created and performed by the Montreal artistic collective La 2e Porte à Gauche.
In this audacious and intensely intimate project, four dancer-choreographers paired with four theatre makers – Fred Gravel / Catherine Vidal, Catherine Gaudet / Jérémie Niel, Virginie Brunelle / Olivier Kemeid and Marie Béland / Olivier Choinière – have created completely unique, site-specific duets for performance within a hotel room. Each work, a union of text and movement created collaboratively by the artists, explores the classically simple (and always-complicated) subject: the relationship between two people and what happens behind closed doors.
Audience members travel from room to room viewing the 20-minute works in guest rooms / stages at Alt Hotel, Ottawa's newest boutique luxury hotel, making their way through intriguing artistic encounters – unique choreographic worlds created for these one-weekend-only performances.
NOTE: After parties will be hosted each night of performance at the Alt Hotel bar & restaurant.