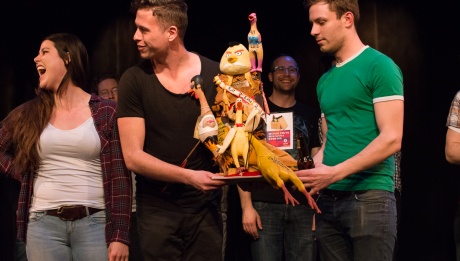 Theatre
Comedy
Fundraiser
Theatre companies from across the Ottawa region will battle it out in celebration of International World Theatre Day at the annual OTTAWA THEATRE CHALLENGE hosted by Ottawa's a Company of Fools Theatre.

Challenge participants will have 48 hours to write rehearse and present a new work based on 'objects of inspiration'' chosen by last year's champions, then they take to the stage to battle it out for the approval, applause, and adoration of the audience and panel of judges--all of whom can be bribed! Laughter is sure to ensue.

Proceeds from the event go to support the work of the Actors' Fund of Canada.