Tom Lips – Devil's Day Off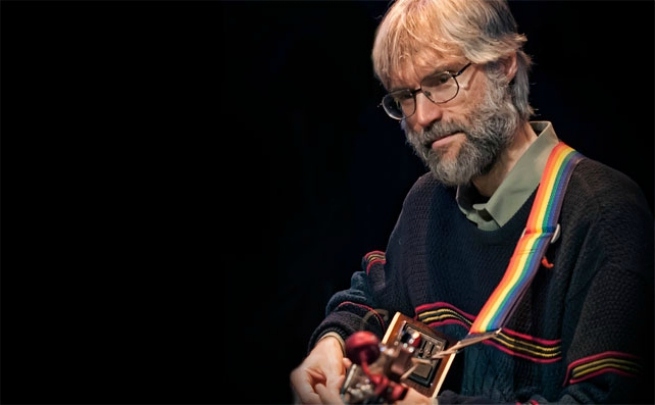 Tom Lips is a gifted Ottawa singer-songwriter and storyteller. His latest CD, The Devil's Day Off, showcases original songs spanning the range from heartbreak to hilarity, including audience favourites like "Newborn Girl" and "The Dance That You Saved Me." Tom's music is rooted in acoustic folk, but those roots have gotten pretty stretchy. Like his previous CDs, The Devil's Day Off is something of a stylistic roller coaster, with nods to New Orleans jazz, Chicago blues, Country and Western, political rock, mariachi, and British music-hall tunes, as well as straight-up folk ballads. Tom's soulful voice, intelligent lyrics and ironic humour, along with inventive arrangements and excellent instrumental contributions, tie this eclectic adventure into a satisfying package.

On December 10th, hear Tom Lips in concert with three of the talented musicians who contributed to the recording: fiddler James Stephens, guitarist Danny Artuso, and pianist Alex Vlamis.