Ottawa Jazz Orchestra
Works of Art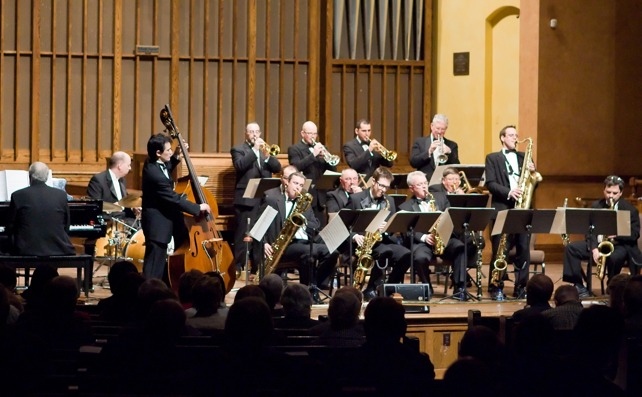 The Ottawa Jazz Orchestra begins its 2015-2016 season by celebrating the genius of Art Pepper and Art Blakey.
This exciting evening will begin with a seven-piece group playing the fiery civil rights-infused music of Art Blakey including music by Blakey, Freddie Hubbard, Horace Silver, and more. The main event will showcase selections from the landmark Art Pepper + Eleven album, recorded in 1959, featuring sublimely swinging arrangements by Marty Paich. This great music features solo alto saxophone backed by a unique eleven-piece "little big band" with three saxophones, two trumpets, French horn, two trombones, and rhythm section.
Don't miss this great season opener!
The Ottawa Jazz Orchestra (OJO), based in Ottawa and founded in 2006, brings together many of Canada's finest professional jazz and symphony orchestra musicians under the direction of bassist Adrian Cho. This unique ensemble has garnered kudos from both critics and audiences for its highly entertaining, innovative and educational presentations of seminal jazz-centric music performed by a wide range of ensembles including small chamber jazz groups, repertory orchestras, neophonic orchestras and a full symphonic jazz orchestra. The OJO's broad repertoire of music includes original compositions; the gamut of jazz and pre-jazz repertory from as far back as 1850; and jazz-influenced neoclassical works. In addition to a full season of concerts at the National Arts Centre, the orchestra frequently performs at the invitation of event organisers including the National Capital Commission, the City of Ottawa and various festivals.
Purchase 5 concerts for $130 (regular price $150) or pick any 3 concerts for $80 (regular price $90).
Offer available in person at the NAC Box Office or by phone at 613 947-7000 x620.