Frazey Ford with guest Phil Cook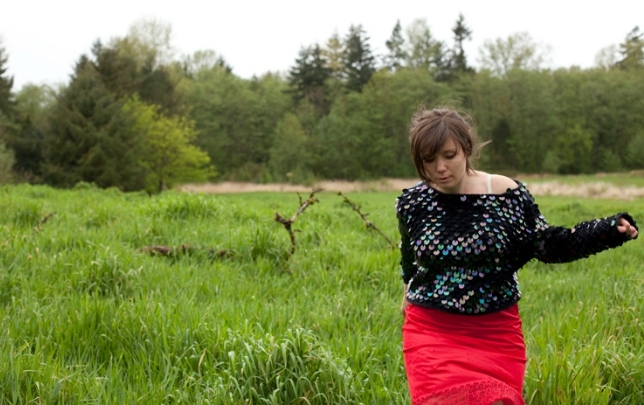 The root of all soul music is freedom-sheer abandon. It's about luxuriating in the emotions that make us all human. No wonder singer Frazey Ford placed her ear to the earth and tapped into that lush tradition to give voice to her own stories on her newest release, Indian Ocean, an album about pain and dealing with tough truths but also about trust, love contrition and being bold. Ford's self-possession and passion puts flesh to the musical bones, and you hear a record hit the essence of Aretha's notion of R-E-S-P-E-C-T.
There's always been something soulful teeming underneath the honey-dipped tremulous restraint in Ford's vocals on her Be Good Tanyas records, as well as her solo debut Obadiah (2010). It's just that this time around, the familiar old-timey rustic harmonies have bloomed, transported into a full-throated ebullience that takes us down to where the rivers run deep.
For 45 minutes, Ford and some of the most talented veteran soul musicians around cast their spells, lifting songs to sweet heights on each others' borrowed wings. Part of what gives Indian Ocean its gilded edge is the work of Al Green's band, The Hi Rhythm Section, the iconic architects of the famous singer's instrumental sound, and countless others associated with longtime producer Willie Mitchell's Hi Records Memphis label in the 1970s. Charles Hodges (organ), Leroy Hodges (bass) and Teenie Hodges (guitar), the latter who passed away this year, helped Green pen some of his most famous songs. Ford was the beneficiary of their almighty talents, the trio accentuating her sensual and opulent vocals with deep-bottomed bass, subtle backbeats and airy flights of organ.
"It was an amazing feeling being in that studio, singing into those old microphones, and collaborating with these incredibly talented heroes of subtle groove and soul. I could feel the history and vibe of that place coming up through the floor," Ford says. "I've worshiped all of them for 20 years. These guys are our heroes," Ford says.
"You Got Religion" makes a heaven of our personal earthly gardens. "Weather Pattern," a delicate and deceptively simple song about mortality, is one of a number of songs on this record that turn nature into a type of expression -- one of Ford's strongest writing traits. The album's sophisticated title track is a dreamy, mental wandering over the ocean that feels like baptism. There's a lightness and a hallowed grace that comes with listening to the songs on this Indian Ocean -- like being blessed. Ford unearths lyrical intimacies with honesty, a giving heart, and a sharpness that combines the pretty, the reflective, and the searingly forthright. Ultimately, Indian Ocean is record about renewal, strength, knowing when to breath in and let go, trusting yourself, letting the waves rush over, and appreciating all the things worth loving.