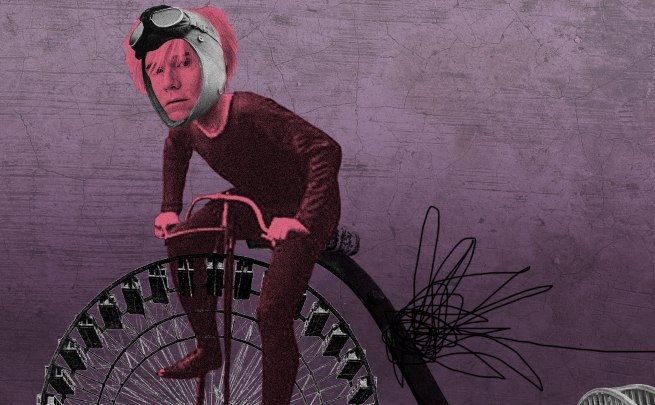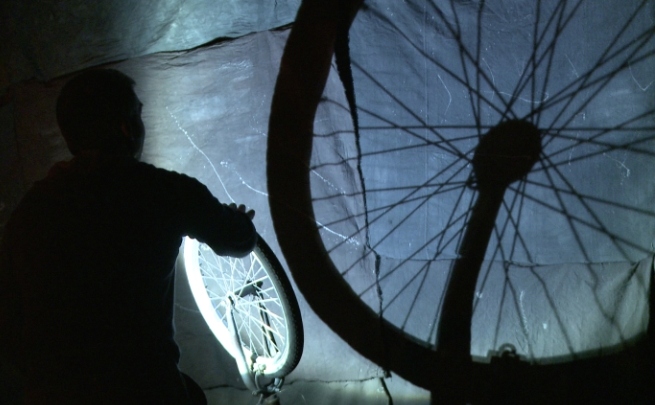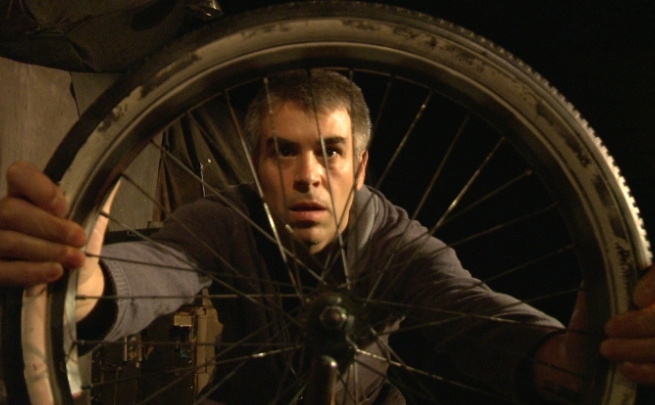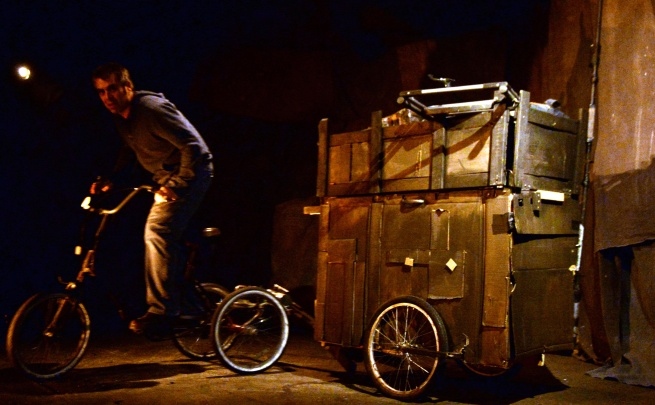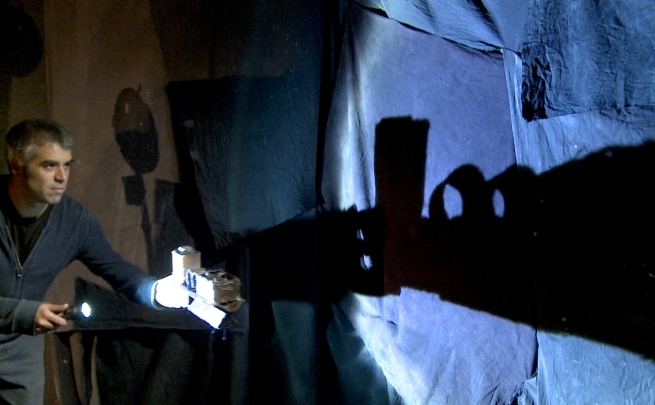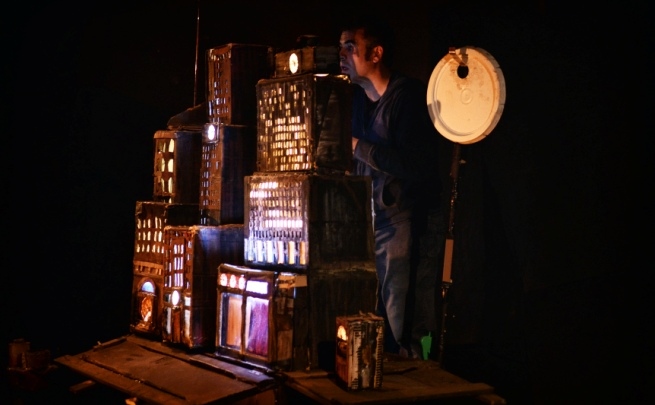 DIRECTOR AND PUPPETEER

South Miller

PRESENTED BY

Sages Fous (Trois-Rivières, Québec)
Performance is approximately 1 hour with no intermission.
A renegade from the world of the carnival rides a tricycle, pulling a trailer full of semmingly insignificant objects -- boxes and rusted and broken items full of hidden memories and shattered dreams. His tricycle becomes an accomplice, an agent of mutation, changing into a wheel of fortune, a factory clock, a Ferris wheel, a spider's web, a magnificent woman and a ferocious beast.
In a strange ritual of introspection, the man relives his birth, his first love, his life as a fairground entertainer and his escape from show business. He faces his fears as a human cannonball, gets caught in a spider web and turns into a moth that flies off like a fleeting shadow, free at last.
Tamers of wild puppets and masters of curiosities, Les Sages Fous present a first version of this wordless solo show. Designed for both theatres and unconventional venues.
I reconstruct my memories in bits and pieces that I stuff into little boxes.

Les Sages Fous
SET DESIGN

Sylvain Longpré

MUSIC

Christian Laflamme

PUPPETEER AND PERFORMER

Jacob Brindamour