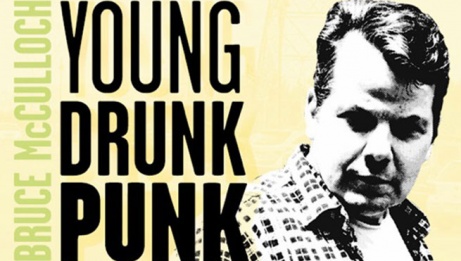 Special Events
Theatre
Stand-up Comedy
"McCulloch was solid. He alternated between telling stories and tossing about absurdisms… he pulled no punches …he proved that he still has it." ….There were even a few personal, serious moments that almost caught you off guard…McCulloch was in probably the finest form of his career."" Dakin Hardwick – SpinningPlatters.com
English

≈ 75 minutes · No intermission
Canada's Magnetic North Theatre Festival presents:
Comedian, writer, director and legendary Kid in the Hall Bruce McCulloch combines stand-up, live music and assorted autobiographical insights in "Young Drunk Punk". Bruce's new solo show chronicles his journey from wild early days as a 'young punk' in 80's Alberta, to his flannel plaid days and futon nights in 90s Toronto, to becoming a 'pajama-clad dad' living in the Hollywood Hills. From scowling teenager to father of two, this evening of comedy, peppered with moments of surprising poignancy, proves that although this infamous Kid may be all grown up, his singular brand of humour and signature wit remain firmly intact.
Bruce is a member of the "The Kids in the Hall" who recently returned to T.V. with the series "Death Comes to Town." Bruce spends most of his time in L.A. where he writes and produces for network and cable television. He's also known as the creator of ABC's "Carpoolers."

Canada's Magnetic North Theatre Festival makes its exciting return to Ottawa, Ontario in 2015 with the theme Radical Lessons for a Meaningful Life. Experience 10 days of thought-provoking theatre, fun audience encounters, and two sensational Pay-What-You-Can outdoor performances. Join us this June to Experience This!
Canada's Magnetic North Theatre Festival is co-presented by the National Arts Centre English Theatre. For more information about Magnetic North Theatre Festival, June 4 – 13: magneticnorthfestival.ca