NAC Gala with Alexander Shelley and Lang Lang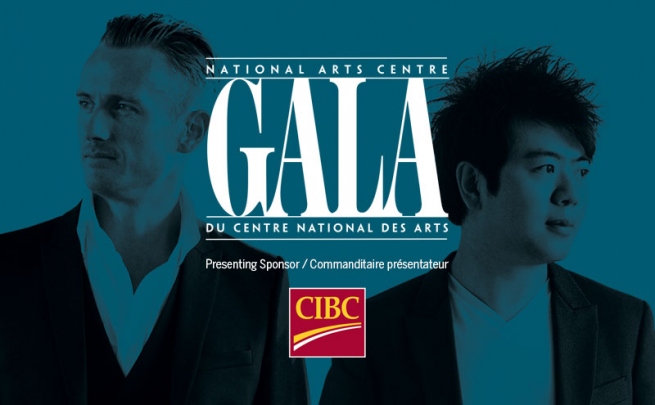 Alexander Shelley and Lang Lang
Let superstar pianist Lang Lang, Music Director Alexander Shelley and the NAC Orchestra captivate you with a dazzling concert performance of some of the world's best-loved classical works including Rachmaninoff's fiery first piano concerto. It's a
star-studded Gala you won't soon forget!
5:30 p.m. Pre-concert reception in the foyer
6:30 p.m. Gala concert in Southam Hall (no intermission)
With
Honorary Chair, Laureen Harper
Committee Chair, Gary Zed
*****
The NAC Gala— benefiting the National Youth and Education Trust. Investing in young Canadians through the performing arts.
The National Youth and Education Trust is supported by Lead Partner CIBC, Corus Entertainment Inc., Michael Potter, supporters and patrons of the annual NAC Gala and the donors of the NAC Foundation's Corporate Circle and Donors' Circle.
The NAC is pleased to announce the Lang Lang International Music Foundation's 101 Pianists on September 18th at 3 pm.