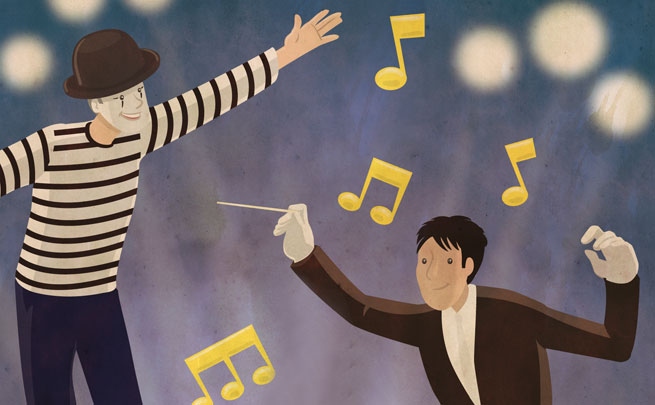 Approximately 60 minutes with no intermission.
An impish street musician discovers Mozart's greatest masterpieces in this delightful show by family favourite Magic Circle Mime Company.
TUNETOWN PRE-CONCERT ACTIVITIES
Don't forget to join us 45 minutes before each concert to participate in Tunetown interactive activities, organized by the Friends of the NAC Orchestra.
Lucas Waldin conductor

Magic Circle Mime Company

Gordon Carpenter

actor

Maggie Peterson

actor

Jaewon Seo

violin

Hugo Laporte

baritone