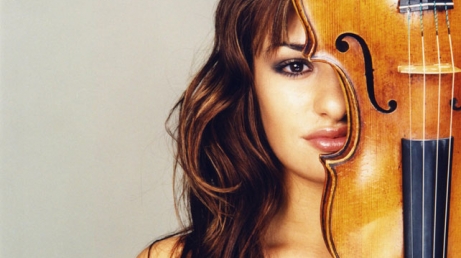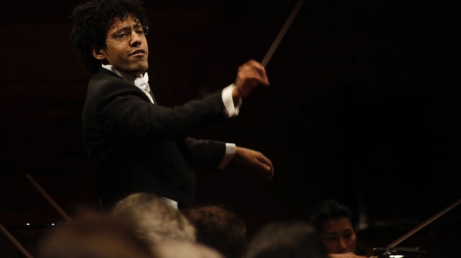 Music
Classical music
Culinary events
Bilingual

≈ 90 minutes · No intermission
Virtuoso Nicola Benedetti joins one of the world's greatest rising conductors, Venezuela's Rafael Payare, for a hot concert that promises a sizzling connection with the audience.
Socialize with us in the NAC lobby, have a drink, listen to live jazz, and then bring your drink into the concert. Host Torquil Campbell, co-lead singer and songwriter for the Montreal-based indie rock band Stars, connects with the musicians to help you get a deeper understanding of the music and experience the orchestra in a directly personal way. Then stay after the concert to mingle with the artists in the lobby as the party continues!
The Casual Fridays experience is changing — for the better!
Starting at 5 p.m. on concert nights, you'll still enjoy great company, terrific live jazz and incredible food including delectable vegetarian, gluten-free and dairy-free dishes. The difference is the pre-concert tapas will be a la carte and, while no longer part of your ticket price, the handpicked wines will be even better than last year!
Tonight's menu features:
1) Le coprin mushroom Arancini, spanish paprika aioli
V
2) Fogo Island cod taco, avocado-tomatillo salsa with lemon tartar sauce
3) Shredded roasted beet, pickled cucumber, carrot grilled artichoke puree, lettuce wrap
V, GF ,D
4) Braised beef short rib, horseradish white polenta reduced braising liquid
5) Eggplant parmesan sliders, chipotle mayo, sesame bun with fresh basil
V

6) Spiced duck confit, caramalized onion tart with a balsamic reduction
Tapas tickets can be purchased at the event in the main lobby, or in advance online, at the NAC Box Office or by phone. Tickets are good for one tapas item, and can be used at any of the three 2015/16 season Casual Fridays concerts. 3 tapas tickets for $20