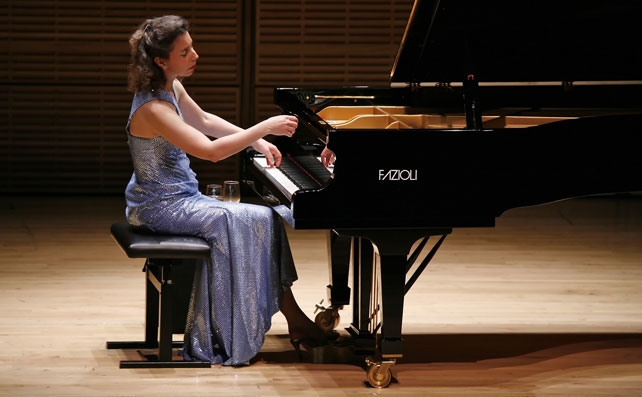 Angela Hewitt
Richard Termine
Performance is approximately 2 hours and 30 minutes including intermission.
Schubert Moments Musicaux, Op. 94 No. 1,2,3
Beethoven Sonata No. 17 in D minor, Op. 31 No. 2 ("The Tempest")
Haydn Fantasia in C major, Hob. XVII/4
A. Scarlatti Sonatas to be determined
Albéniz Suite española No. 3,5,7
Falla Fantasia Bætica (1919)
Called "the outstanding Bach pianist of her generation" by The Sunday Times, Ottawa-born international star Angela Hewitt takes NAC audiences somewhere new this outing.
Hewitt won a 2015 Juno for her recording of Mozart's Piano Concertos No. 22 and 24 with our very own National Arts Centre Orchestra and conductor Hannu Lintu.
The Friends of the NAC Orchestra is pleased to hold a spectacular silent auction on March 22, in the main foyer of the NAC in conjunction with this NAC Orchestra concert. Bid on outstanding and unique donated items from across Canada and from around the world. Proceeds benefit the Friends of the NAC Orchestra's commitment to music education programs for young people. Help us build a fantastic future for music in Canada!