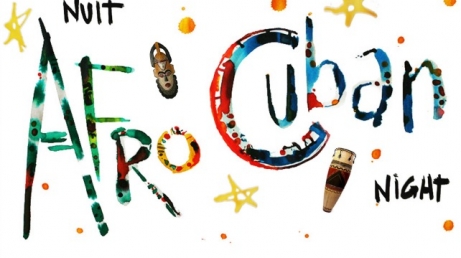 Afro-Cuban Night / Nuit Afro cubaine is a journey of the Afro-Cuban music from its folkloric origins through different popular genres till the most contemporary ways of Afro Cuban jazz. A two-hours show that combines music, dance and poetry of Afro Cuban tradition.
The main artist is the Cuban-born pianist based in Ottawa -Miguel de Armas- with his Latin Jazz Quartet (piano-bass-drums and congas). In this show they will joined by the singer Caridad Cruz, and the choreographer/dancer Julio Hong with the Montreal-based Afro Cuban Drum and Dance Ensemble.
Afro-Cuban Night / Nuit Afro cubaine will be a celebration of the African legacy, illustrating how the Afro-Cuban culture has navigated into a new context, settled and influenced some part of the urban landscape in Canada.
During two hours of performance the public will travel through time to grab the beauty and vibrancy of Afro-Cuban music, songs, dances and poetry. The spontaneity combined with jazz harmonies and African sounds make of this show a unique experience full of colors, rhythms and energy.
We are very excited about presenting this project. We strongly believe that this opportunity will open doors for a new path and contribute to the ongoing flourishment of the Canadian musical and multicultural heritage.