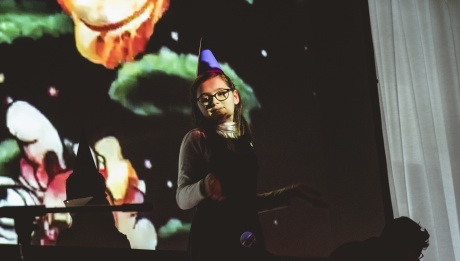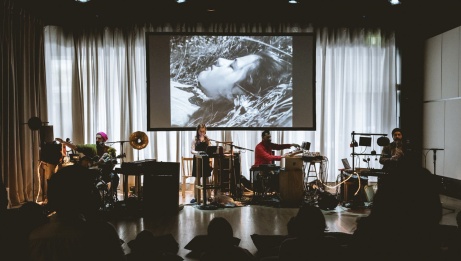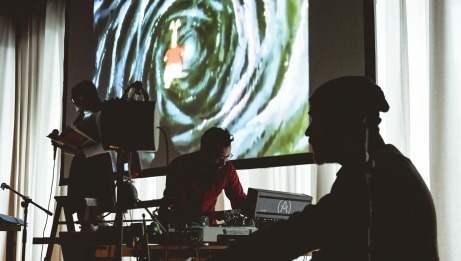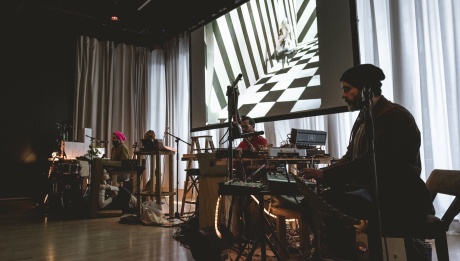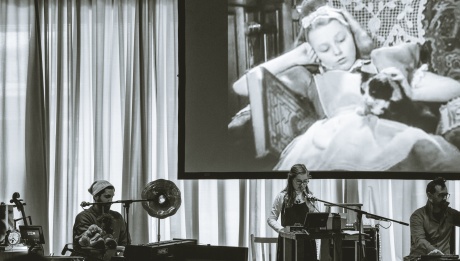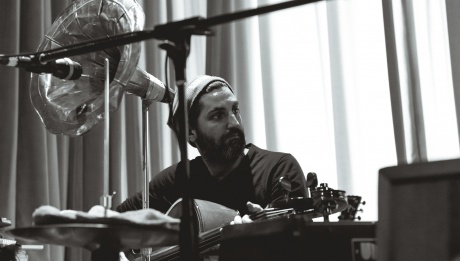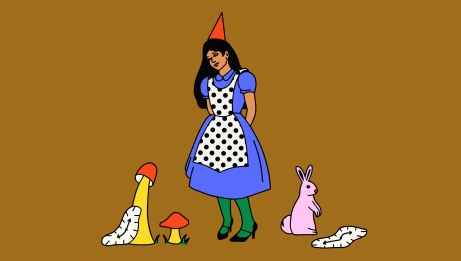 In-person event

Français

Ages 6-12

Approx. 55 minutes
| Performance options | Start time | Language | Availability |
| --- | --- | --- | --- |
| Wednesday, February 15, 2023 | 9:45 am | French | Seats available |
| Thursday, February 16, 2023 | 9:45 am | French | Seats available |
"A musical tea party with Alice and her partners in rhyme "
Tock-tick, tock-tick: time is out of whack and the clock's hands are spinning backwards as you chase the rabbit all the way to a tiny door. You already know what's hiding behind that door, or do you? You may think you know "Alice" and her "wonderland" by heart, but have you ever seen her many faces with your very own eyes?  
Here's a chance for you to experience ALL the movie and TV Alices in a dizzying, dazzling and delightful visual and musical performance! Against a backdrop of projected excerpts from the countless movie versions of this psychedelic classic, you'll be treated to live music improvised by three musicians playing around with all manner of instruments, contraptions, thingamajigs and sound samples. As you listen to the young Alice at the microphone, you'll suddenly find yourself, without quite knowing how you got there, seated at the Mad Hatter's table sipping a cup of tea.  
After returning home from this visual and musical trip into Lewis Carroll's bizarre world, you'll have some tall tales to tell your cat! 
Performed in French ● Ages 6 +