Stuart McLean:The Vinyl Cafe Christmas Tour 2013
December 21 - 22, 2013 NAC Southam Hall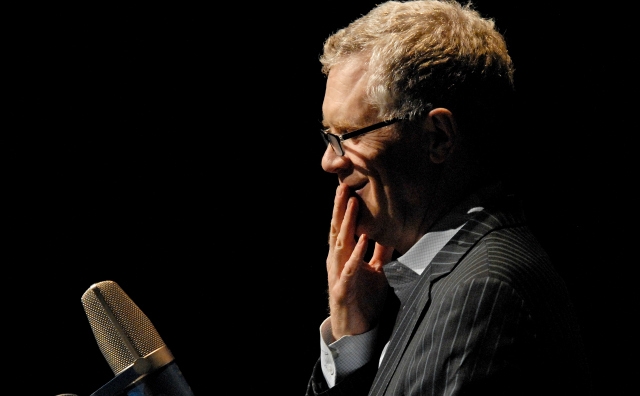 Stuart McLean is known as "Canada's favourite storyteller". His hit radio show The Vinyl Cafe is nheard by 1.5 million people each week. The show is broadcast on CBC Radio in Canada, on close to 100 public radio stations in the USA and on around the world on Sirius Satellite Radio 169 and via podcast. In 2012, Apple named Vinyl Cafe Stories the best audio podcast in their "Best of the Year" awards.
In addition to the popular Dave & Morley stories, the show also features live and recorded music by both up-and-coming and established Canadian musicians. Increasingly, it is becoming a place where Canadians go to find new, undiscovered talent.
This year's Christmas Concert will feature the Juno Award winning trio, The Good Lovelies.
Stuart has sold over 1 million books in Canada and this fall he celebrates the release of his new collection Time Now For The Vinyl Cafe Story Exchange. This is his eleventh book.
The books are: The Morningside World of Stuart McLean (1989), Welcome Home: Travels in Small Town Canada (1992), Stories from the Vinyl Cafe (1995), Home from the Vinyl Cafe (1998), The Vinyl Cafe Unplugged (2000), Vinyl Cafe Diaries (2003) and Secrets from the Vinyl Cafe (2006), Extreme Vinyl Cafe (2009), Vinyl Cafe Notebooks (2010) and Revenge of the Vinyl Cafe (2012). Home from the Vinyl Cafe, Vinyl Cafe Unplugged and Secrets from the Vinyl Cafe have all received the Stephen Leacock Award for Humour. The Vinyl Cafe Diaries (2003) was chosen as the best short story collection of the year by the Canadian Author's Association.
Fall 2013 also marks the release date for Stuart's new CD collection: New Stories. The four CD package is a collection of fourteen Dave and Morley stories never before released on CD. One of Stuart's albums, Coast to Coast Story Service, has gone Gold in Canada.
The Vinyl Cafe Christmas Tour 2013 will feature new Dave & Morley stories and live music.