TD Ottawa Jazz Festival
Igor Butman and the Moscow Jazz Orchestra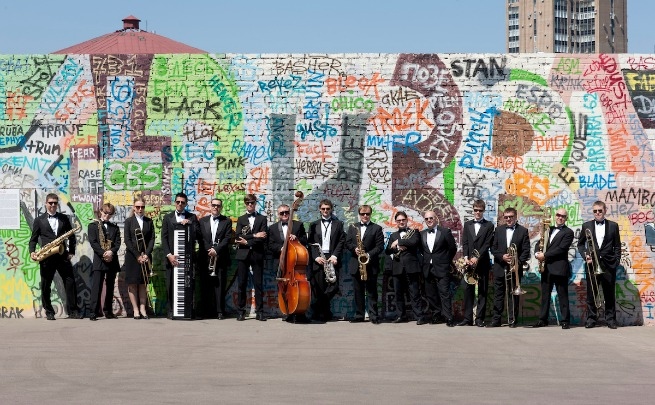 Featuring:
Igor Butman - Bandleader, soprano, alto, tenor sax
Azat Bayazitov- Tenor sax, soprano sax
Oleg Akkuratov - Piano
Ilya Morozov - Lead alto sax, flute
Aleksandr Dovgopolyi - Baritone sax, flute
Oleg Borodin - Lead trombone
Pavel Ovchinnikov - Trombone
Denis Popov - Trumpet
Hayk Grigoryan- Trumpet, flugelhorn
Pavel Zhulin - Lead trumpet
Sergei Dolzhenkov - Trombone
Nikolay Shevnin - Bass trombone
Victor Herauker - Alto sax, flute
Eduard Zizak - Drums
Sergei Korchagin - Bass
"Russia's Number One Jazz Personality," Leningrad-born Igor Butman studied alto saxophone with Gennedy Golstain at the Mussorgsky School of Music in the 1970s. While it's hard to imagine an atmosphere less sympathetic to jazz than Soviet Russia, Butman's passion for the music drove him to teach himself English in order to talk with American musicians playing in the Soviet Union. This helped him catch the ear of Gary Burton, who tried in vain to get him a scholarship at Berklee College of Music. Unfazed, Butman made it there on his own. The Moscow Jazz Orchestra plays big-band jazz as though it never fell out of style during the rise of bebop—at one minute they call to mind Tommy Dorsey, the next Charlie Parker.