TD Ottawa Jazz Festival
Anat Fort and Gianluigi Trovesi Duo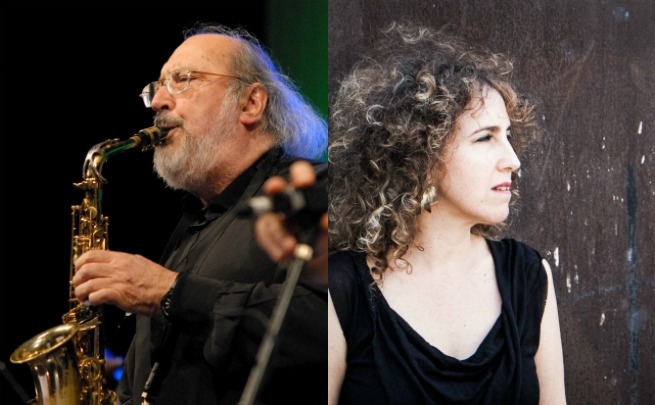 Featuring:
Anat Fort - Piano
Gianluigi Trovesi - Saxophone
Israeli pianist/composer Anat Fort began studying music at the age of five, yet she had put in 32 years of study and practice before the release of her first album in 2007—on Germany's renowned ECM. There is a pop sensibility to her playing, a warm familiarity with the keys that recalls Joni Mitchell or the neo-cabaret playing of Tori Amos. Educated in classical music yet raised on western pop and Middle Eastern sounds and stories, Fort's palette is wide and she reflects its broadness in her sound. She appears with Italian saxophonist/clarinetist/composer Gianluigi Trovesi, who appears on her 2016 release Birdwatching. Trovesi is a veteran of sessions with Anthony Braxton, was a member of the Milan Big Band from 1978 to 1993.
Here's how to access the Back Stage:
Arriving by car/parking
Please park in P2 in the K, L, M sections. Exit near the Rideau Canal and follow the pink signs that say Back Stage and the helpful staff who will direct you.
Arriving by foot/public transit
We recommend you use the Mackenzie King Bridge entrance. Follow the signs to the NAC entrance then look for the pink signs for Back Stage. Helpful staff will be there to direct you.
Parking for patrons with mobility issues
Please park on P2 in the K, L, M sections and exit near the Rideau Canal. Pink signs and staff will help you get to the Back Stage.
READ MORE