TD Ottawa Jazz Festival
Colin Stetson & Sarah Neufeld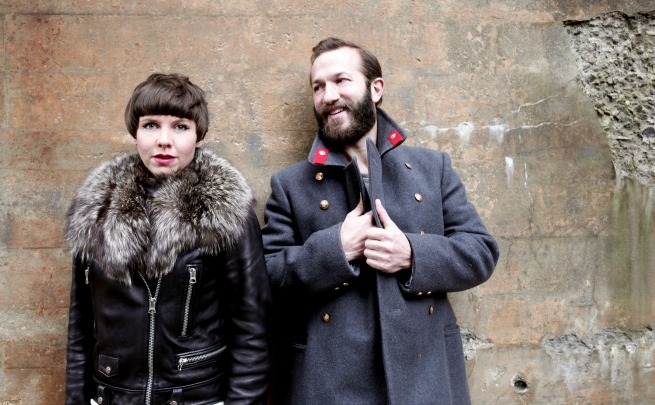 Sarah Neufeld - Violin
Colin Stetson - Saxophone
When the history of Canadian music is written, the era when the boundary between improvised and popular music was erased will be pivotal, and both saxophonist Colin Stetson and violinist Sarah Neufeld were key players. Born in Michigan, Stetson was already a seasoned musician by the time he arrived in Canada and burst into the forefront through his work with Feist and Arcade Fire. His extended list of sideman credits stretches from Laurie Anderson to Tom Waits, but it is his solo work—extended baritone saxophone techniques along the continuum of Evan Parker, David Mott and Mats Gustafsson—that stands out. A British Columbia native, Neufeld played on Arcade Fire's Funeral in 2004, and joined the band in 2006, while simultaneously drawing attention for her work with Bell Orchestre, alongside Arcade Fire partner Richard Reed Parry. Together, Stetson and Neufeld—who remains a touring member of Arcade Fire—composed the music for the film Blue Caprice in 2013, and recorded the duet album, Never Were The Way She Was in 2015.
Here's how to access the Back Stage:
Arriving by car/parking
Please park in P2 in the K, L, M sections. Exit near the Rideau Canal and follow the pink signs that say Back Stage and the helpful staff who will direct you.
Arriving by foot/public transit
We recommend you use the Mackenzie King Bridge entrance. Follow the signs to the NAC entrance then look for the pink signs for Back Stage. Helpful staff will be there to direct you.
Parking for patrons with mobility issues
Please park on P2 in the K, L, M sections and exit near the Rideau Canal. Pink signs and staff will help you get to the Back Stage.
READ MORE