TD Ottawa Jazz Festival
Arild Andersen Trio with Tommy Smith & Paolo Vinaccia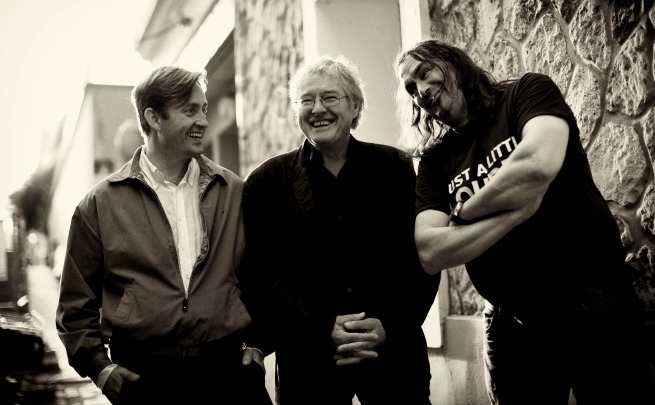 Arild Andersen - Bass
Tommy Smith - Tenor Saxophone
Paolo Vinaccia - Percussion
Bassist Arild Andersen made his first-ever appearance outside of Norway supporting Don Cherry in 1968. This made for a strong start to a long and equally robust career, the highlights of which have included playing for several years with Norwegian powerhouse saxophonist Jan Garbarek, Sonny Rollins and George Russell. Scottish saxophonist Tommy Smith was weaned on the sounds of Garbarek's Norsk jazz revolution, accompanying Gary Burton at the age of 18 on Chick Corea's recommendation and releasing his first record on Blue Note—further merging postbop with fusion—at 22. Drummer Paolo Vinaccia, meanwhile, is Italian by birth but has lived in Norway since the 1970s, where he has worked with a succession of Norway's leading musicians. Formed in 2008, the trio's first record, Live at Belleville, won Anderson the Prix du Musicien Européen from the Académie du Jazz in France.
Here's how to access the Back Stage:
Arriving by car/parking
Please park in P2 in the K, L, M sections. Exit near the Rideau Canal and follow the pink signs that say Back Stage and the helpful staff who will direct you.
Arriving by foot/public transit
We recommend you use the Mackenzie King Bridge entrance. Follow the signs to the NAC entrance then look for the pink signs for Back Stage. Helpful staff will be there to direct you.
Parking for patrons with mobility issues
Please park on P2 in the K, L, M sections and exit near the Rideau Canal. Pink signs and staff will help you get to the Back Stage.
READ MORE