TD Ottawa Jazz Festival
Emile Parisien Quartet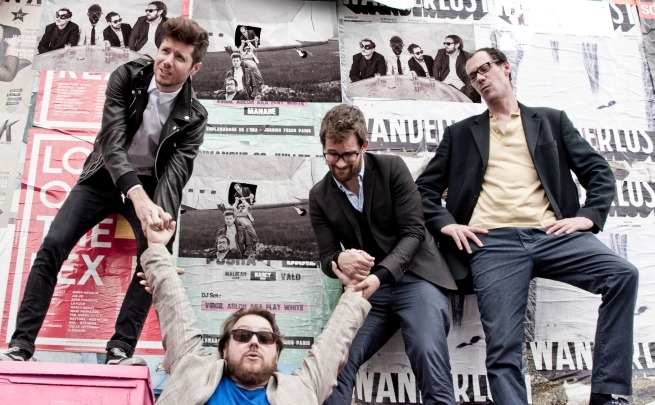 Featuring:
Emile Parisien - Saxophone
Julien Touery - Piano
Ivan Gélugne - Double bass
Julien Loutelier - Drums
French saxophonist Émile Parisien leads his quartet with a wink, indulging the absurd and understanding the deadly seriousness of the ridiculous. It's a heritage of Ornette Coleman and his immediate descendants, whose influence is felt across Parisien's quartet. In the 12 years it has existed, the quartet has released four albums best summed up by the mind-bending title of their 2006 debut, a bilingual Charles Mingus pun: Au revoir porc-épic. But 33-year-old quartet leader Parisien comes from serious roots: his compositions draw as much on Berlioz, Stravinski and Wagner as they do on John Coltrane and Sidney Bechet. Critics have lauded the quartet specifically for its landscapes, and this is music that a listener moves through as it occurs. It is exploratory, curious, and playful—and the quartet creates the spaces in which it plays. Pianist Julien Touery is by-turns understated, melodramatic, and Monk-ishly cool.
Here's how to access the Back Stage:
Arriving by car/parking
Please park in P2 in the K, L, M sections. Exit near the Rideau Canal and follow the pink signs that say Back Stage and the helpful staff who will direct you.
Arriving by foot/public transit
We recommend you use the Mackenzie King Bridge entrance. Follow the signs to the NAC entrance then look for the pink signs for Back Stage. Helpful staff will be there to direct you.
Parking for patrons with mobility issues
Please park on P2 in the K, L, M sections and exit near the Rideau Canal. Pink signs and staff will help you get to the Back Stage.
READ MORE