TD Ottawa Jazz Festival
Reis-Demuth-Wiltgen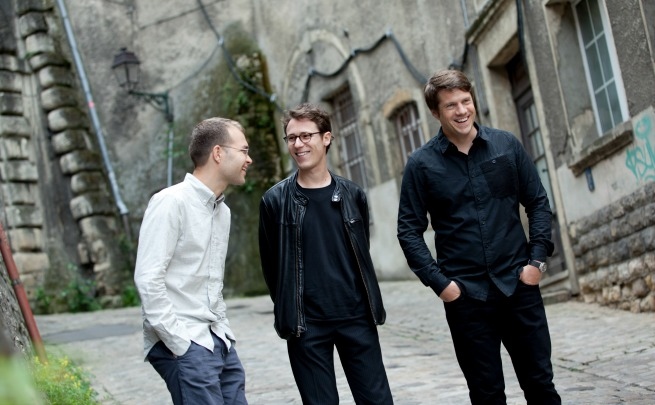 Featuring:
Michel Reis - Piano
Marc Demuth - Bass
Paul Wiltgen - Drums
Formed in 1998, when its three members were in high school together in Luxembourg, Reis-Demuth-Wiltgen was scattered by graduation. But that scattering informs the trio's sound, as Paul Wiltgen and Michel Reis headed to the U.S. to study, while Marc Demuth stayed behind. Today, their sound is informed by a European approach to melody supported on the foundation of a very American array of rhythms. In the lineage of jazz musicians conversant with European classical music—which has included Lennie Tristano, Bix Biederbecke, Jan Johansson, and Duke Ellington before them—Reis-Demuth-Wiltgen improvise around strong, piano-driven melodies that are neither traditionally jazz nor simple folk tunes. They are as engaging to an audience as they are engaged, in their practice and supporting the enormous weight of their huge range of influences.
Here's how to access the Back Stage:
Arriving by car/parking
Please park in P2 in the K, L, M sections. Exit near the Rideau Canal and follow the pink signs that say Back Stage and the helpful staff who will direct you.
Arriving by foot/public transit
We recommend you use the Mackenzie King Bridge entrance. Follow the signs to the NAC entrance then look for the pink signs for Back Stage. Helpful staff will be there to direct you.
Parking for patrons with mobility issues
Please park on P2 in the K, L, M sections and exit near the Rideau Canal. Pink signs and staff will help you get to the Back Stage.
READ MORE