TD Ottawa Jazz Festival
Waxwing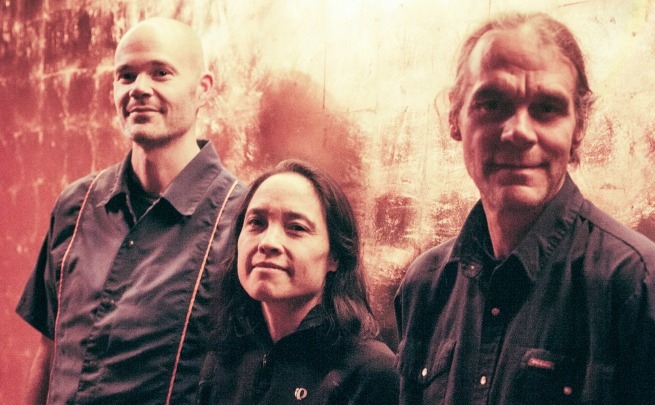 Featuring:
Jon Bentley - Saxophones
Tony Wilson - Guitar
Peggy Lee - Cello
There's an nocturnal ease to Vancouver's Waxwing that recalls an enormous variety of influences inside and outside jazz—Boston's lamented '90s indie-rock oddballs Morphine, and Vancouver musical magpie Veda Hille come to mind, each with their odd collections of sounds from hither and yon that nonetheless sound natural when heard together. Waxwing's classically educated cellist/composer Peggy Lee has worked with Hille, while the breathy and confident space of Juno-nominated saxophonist Jon Bentley sounds like all the best Friday evenings in springtime. Guitarist/composer Tony Wilson holds the trio's sounds together with an assurance that alludes to '60s cool jazz sounds spiked with tonalities very much of the present day. For those seeking the sound of relief—produced by three confident musicians almost radiating dreamy effortlessness—Waxwing delivers, warmly.
Here's how to access the Back Stage:
Arriving by car/parking
Please park in P2 in the K, L, M sections. Exit near the Rideau Canal and follow the pink signs that say Back Stage and the helpful staff who will direct you.
Arriving by foot/public transit
We recommend you use the Mackenzie King Bridge entrance. Follow the signs to the NAC entrance then look for the pink signs for Back Stage. Helpful staff will be there to direct you.
Parking for patrons with mobility issues
Please park on P2 in the K, L, M sections and exit near the Rideau Canal. Pink signs and staff will help you get to the Back Stage.
READ MORE